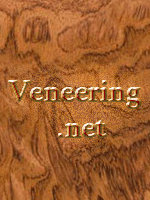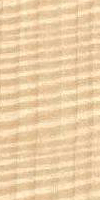 Habitat: African hardwood
Scientific Name: Aningeria altissima
Common Names: Most commonly called anigre or anegre. Other names include: agnegre, aninguerie, aniegre, landosan, mukali, kali, osan, mutoke, mukangu, muna as well as Tasmanian walnut.
Characteristics: The wood is creamy in color and has a natural luster and has a cedar-like scent. The heartwood is a yellow white, pale tan or pink brown and the wood darkens in color after exposure. It most often has a straight grain, but the grain can also appear to be wavy.
Grain and Texture Patterns: Figured anigre ranges from a fiddleback to a curly figure and also a block mottled or beeswing look.